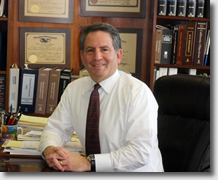 MY PHILOSOPHY AS YOUR BUSINESS ATTORNEY
There are many ways that a good business attorney can bring value to your business. It can range from the legal structure of your business to strategic business advice. A good business attorney is an experienced, trusted advisor with whom you can freely speak your mind.
I have been practicing law for 20+ years and represent many types of businesses. Many of my clients have started small and have grown to become large enterprises, and I have been with them every step of the way to guide, advise, and represent them.
As an experienced business attorney, my objective is to assistant my clients to avoid legal problems by planning, analyzing situations, and presenting alternatives. If a legal issue arises, I always attempt the cost effective approach to avoid litigation whether through direct communication or mediation. If left with no other alternative but to litigate, I will apply 100% of my effort to fight your battle to a successful resolution.
My rates are very reasonable especially compared to the value of the services that you receive.